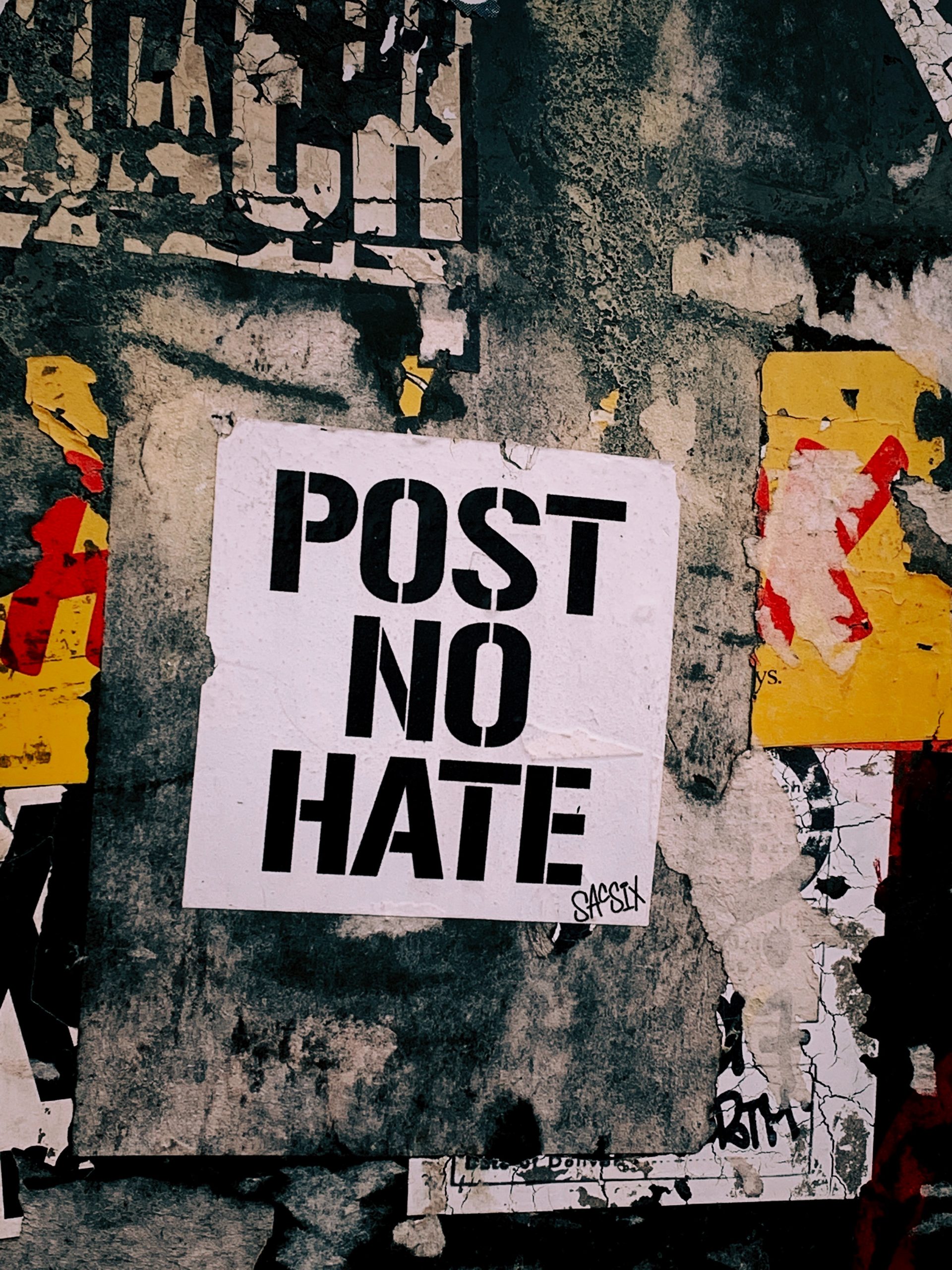 Disclaimer: The information in this article is credited to the Canadian Anti-Hate Network team who research, monitor and counter hate groups as well as provide education to the public. 
It is no secret that online hate and disinformation runs rampant and flourishes on social media platforms. One only has to look at the convoys and occupations of major cities accross Canada to see many participants and supporters embrace conspiracy theories, anti-science beliefs, right wing rhetoric and white nationalist ideology.
According to a survey conducted by the Canadian Race Relations Foundation last year, 78 % of Canadians are concerned about the spread of online hate speech. Racialized Canadians are almost three times more likely to have experienced comments or content that incite violence online than non racialized Canadians. Almost all of the Canadians interviewed believe online hateful and racist content and behaviour is a problem
Currently the federal government is proposing legislation to suppress online hate, protect marginalized Canadians and hold platforms accountable for the spread of disinformation and hateful rhetoric.  However, extremist groups have already found a foothold using the pandemic to incite fear, promote conspiracy theories and radicalize Canadians. There is no shortage of dangerous speech online.
The sooner legislation is in place, the less likely online hate will be tolerated, normalized and continue to spill into real life.
The Canadian Anti-Hate Network is encouraging Canadians to reach out to their MP's and tell them this legislation is an urgent priority.
Read the feedback from Canadian Anti-Hate Network regarding the proposed online harms legislation as requested by the federal government. You are invited to attach their article in the correspondance to your MP.
Takeaways from CAHN's Feedback
Some proposals CAHN likes so far:
that the government is taking the issue of online hate seriously
making it easier for users to report harmful content
creating new transparency requirements for platforms
Some points CAHN doesn't like:
 lack of clear government vision for Canada's digital future
approach is reactive and based on too many variables
24 hour takedown may be abused resulting in the removal of material posted by equity-seeking groups
Suggestions by CAHN to consider:
creating new transparency and reporting requirements for platforms
creating affirmative obligations to consider user interests - better protections for users and pubic
empower regulator to investigate emergent harms and create orders protecting against societal harms via the Ombudsperson Approach