Past Events & Initiatives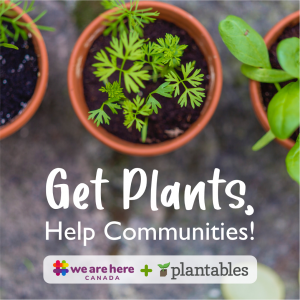 We Are Here Canada raised funds and purchased bedding plants through Plantables for the residents of Aundeck Omni Kaning First Nation. Over 50 plants including beans, strawberries, tomatoes, zucchini and cucumber were donated to their community garden in an effort to counter food insecurity.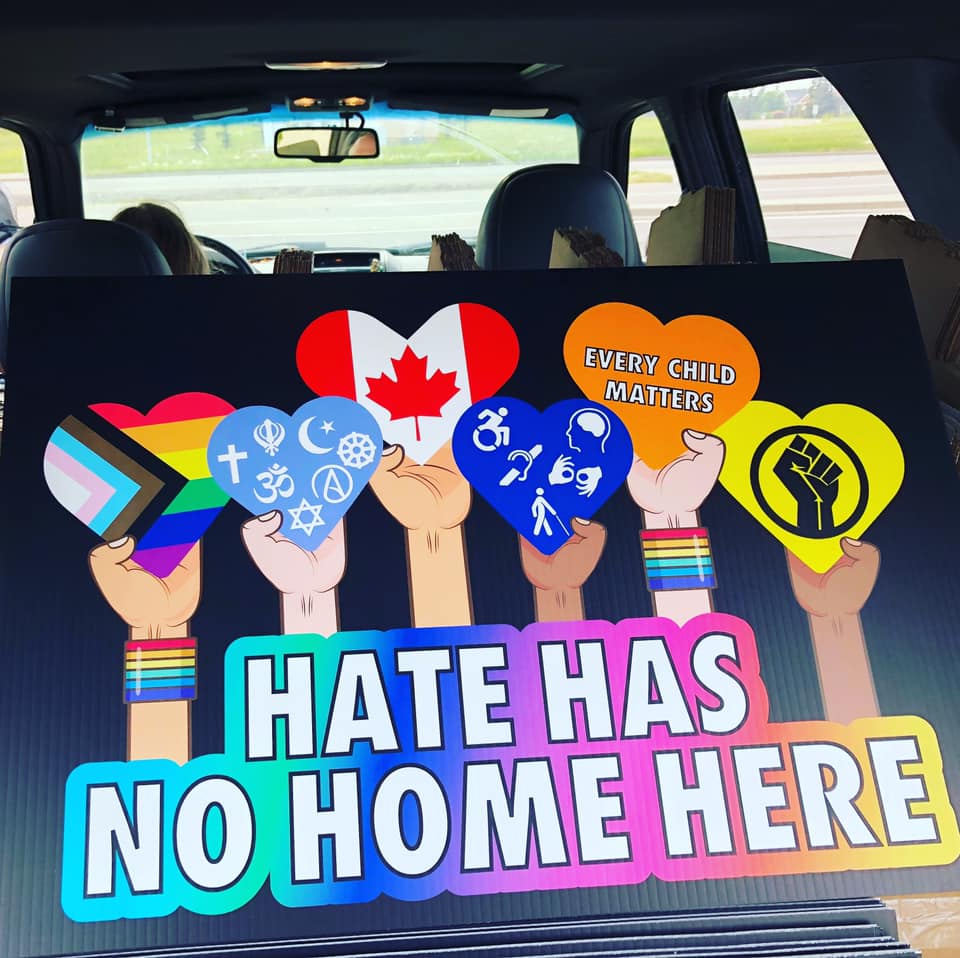 Hate Has No Home Here Signs – 2021
The response to the Albertan branch of this lawn sign campaign was phenomenal. Over 840 signs were distributed in an endeavor to carve out safe spaces in our neighbourhoods. Signs were sent as far away as Ottawa and Victoria, with a printable PDF emailed as far as Germany. 
All proceeds went to support the work of ChewProject YEG and IFSAA.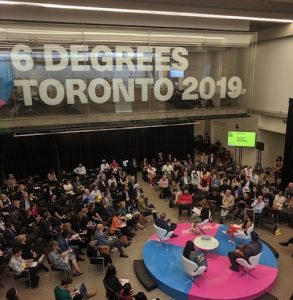 In 2019, the Institute for Canadian Citizenship hosted the 6 Degrees Conference in Toronto, a forum to explore and inspire conversations around inclusion, diversity and responsible citizenship. 6 Degrees gathered civil society leaders, activists, executives, creators, and politicians to encourage dialogue and establish strategies to foster inclusion, build relationships and develop a sense of belonging for all who reside in Canada.
We Are Here Canada was invited to collaborate with Memetix to facilitate a conversation regarding responsible digital citizenship and creating inclusive online spaces.