Knowledge Café August 14, 2022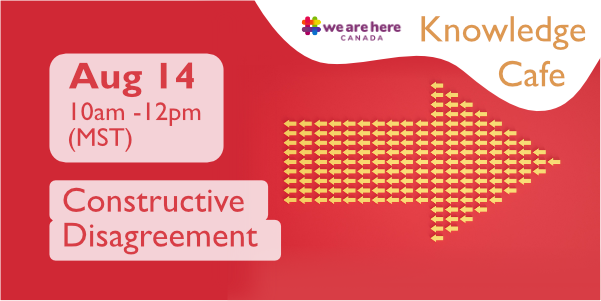 Date: Sunday, August 14, 2022
Time: 10am - 12pm MST
Link to figure out your time zone:
Registration required. Sign Up Here!
Join David Gurteen, Founder and Director, Gurteen Knowledge. Creator of the Knowledge Café as we delve into the topic of Constructive Disagreement.

Disagreement is an inevitable part of life. Unfortunately, we mostly do it poorly. We need to learn to disagree constructively. But how do we disagree well?
Imagine a culture where an argument is viewed as a dance, the participants are seen as performers, and the goal is to perform in a balanced and aesthetically pleasing way.

In such a culture, people would view arguments differently, experience them differently, carry them out differently, and talk about them differently.

But we would probably not view them as arguing at all: they would simply be doing something different.

It would seem strange even to call what they were doing "arguing."

Perhaps the most neutral way of describing this difference between their culture and ours would be to say that we have a discourse form structured in terms of battle and they have one structured in terms of dance.
Participants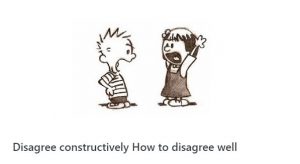 are encouraged to read David's blook about disagreeing constructively before the event, although it is NOT a prerequisite.