Knowledge Café September 18, 2022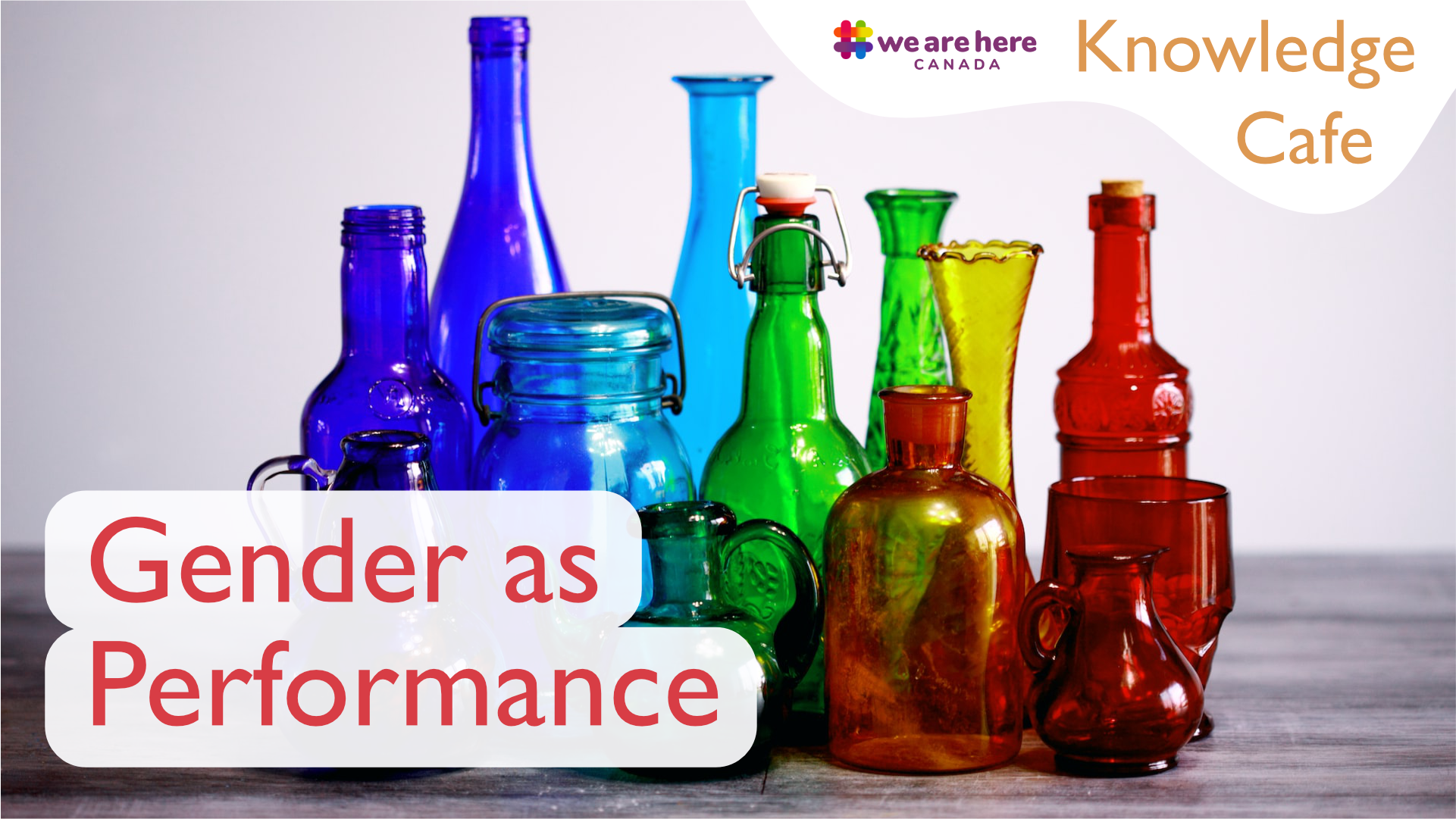 Date: Sunday, September 18, 2022
Time: 4pm - 6pm MST
Link to figure out your time zone:
Registration is required to access the online link.  Sign Up Here!
We Are Here Canada is excited to present special guest, Allison Thompson as we explore the concept of gender performance.
"Nearly everything in our lives is gendered - either by society, or by our own perception.
This event will encourage participants to examine these associations and theorize why they exist, and if they serve a purpose.
Is gender something that everyone 'performs' in one form or another?"